WaterOut STRONG: 2 x 10 sachets
AdipoSlim STRONG: 30 capsules
Summer won't wait and neither should you. The Rapid Cut bundle can boost fat metabolism by up to 33% and eliminate up to 27% of excess water and toxins. Rapid Cut Bundle could be just what you've been missing!
This bundle is designed to help cleanse the body, aid the liver and the kidneys. Rapid Cut users are impressed by how quickly WaterOut with an even stronger effect helps reduce water retention. Together with AdipoSlim STRONG capsules, it makes for a great combo to help fight excess water and reduce belly fat.
FEEL LIGHTER WITH RAPID CUT!
What effects does WaterOUT STRONG have?
stimulates the elimination of excess water and toxins by up to 27%
up to 60% reduction in swelling and bloating
helps decrease cellulite
no loss of minerals despite the water-draining effect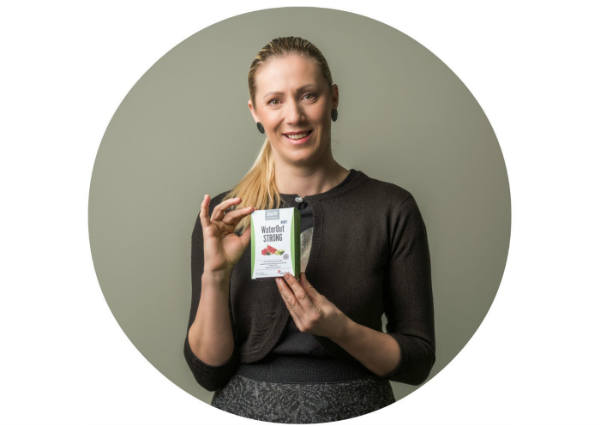 Alma
"I had the same problems most women have: extra weight and bloating. And since I felt really bloated and swollen, I drank less. Big mistake - I only felt worse! That's why I decided to try both WaterOut STRONG products, the day and the night one.
I wanted to get rid of bloating, extra kilos and I wanted to stop feeling sluggish. Very quickly I felt less bloated and my favourite skirts became too loose! These two products were a huge help!"
What effects does AdipoSlim STRONG have?
Stronger effect: helps increase fat burning + prevent fat cell growth, meaning, it can help stave off weight gain
studies show it can reduce stomach fat by up to 50%
up to 33% increase in fat burning
green tea extract with the best utilisation on the market and up to 6 times longer effects on the metabolism of fat
prevents fat accumulation in the stomach area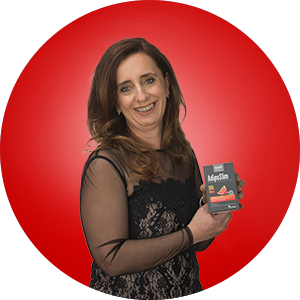 Ursula
AdipoSlim STRONG brought Ursula more energy and, of course, a slimmer figure. The biggest victory for her came in the form of her favourite skirt. "I felt the purest joy when I was able to button my skirt - the same skirt I couldn't even get on a couple of months ago!"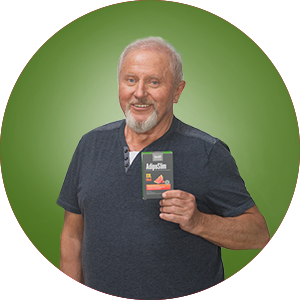 Leo
Leo is also very pleased with AdipoSlim STRONG capsules."Things are a lot easier now, I breathe more easily. I have to fasten my belt a lot tighter now, or I might lose my pants," he laughs.
WaterOut STRONG:
INGREDIENTS (in 1 sachet): Prickly pear fruit powder with 0.05% betalains and 0.03% indicaxanthin, horsetail aerial parts extract, carrier: corn dextrin, sarsaparilla root extract, Java tea leaf extract with 2% potassium, raspberry fruit juice concentrate powder, natural raspberry flavour, acidity regulator: citric acid, artichoke leaf extract with 2-5% cynarin, milk thistle dried fruit extract, dandelion root extract with 3-5% chlorogenic acid and 12% inulin, red whole grape extract with 75% total polyphenols and 50% OPC (content of sulphites >10 mg/kg), anti-caking agent: rice concentrate, sweetener: sucralose.
AdipoSlim STRONG:
INGREDIENTS (in 1 capsule): Sicilian red orange fruit var. Moro extract – 400 mg (with 4.3-4.5% of Vitamin C – 17.5 mg (22% NRV*)), cayenne hot pepper fruit extract -50 mg, green tea leaves and buds extract with 95% total polyphenols, 42% EGCG and 6% caffeine – 50 mg, anti-caking agent: rice concentrate, vitamin B6 – 2.8 mg (200% NRV*), capsules: hydroxypropyl methylcellulose.
*NRV = nutrient reference values
HOW TO USE:
WaterOut STRONG: Recommended daily intake is 1 sachet. Dissolve it in 1 litre of water and drink throughout the morning.
AdipoSlim STRONG: The recommended daily intake is 1 capsule, once a day with a glass of water after one meal of your choosing.
If needed, you can use Rapid Cut for a longer period of time.
WARNING: If you are hypersensitive or allergic to any of the product ingredients or use medication, consult your doctor before use.This product is not recommended for pregnant or breastfeeding women.
IMPORTANT : The recommended daily intake should not be exceeded. Dietary supplements should not be used as a substitute for a varied, balanced diet and a healthy lifestyle, which are important.
STORAGE: Keep out of the reach of children! Store in a dark, dry place at temperatures below 25°C.